Sarah Cotton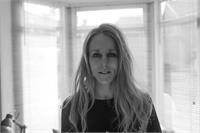 Sarah Cotton instructs the following:
Energise and challenge yourself through a Flex class where you will R1SE towards a peak pose. This class builds lower body strength, a strong foundation for balance, and overall increased flexibility with added heat intensity because we know you like a challenge! Though the pace is great for those newer to yoga, expect a challenge at any experience level through our R1SE and shine 'wildcard' position each session.




An all levels class with a slower, super chilled, flowing pace and more time spent down on your mat. The gentle heat and nourishing postures allowing you to release built up tension and stress, putting a smile on your face and a bounce in your step. A great way to reward your body for all that it does for you.




A fast-paced, no messing hot class for those who love to sweat and smile! Expect to find power and fluidity through a strong breath driven practice, along with an upbeat soundtrack, challenging sequences and a sense of humour to inspire us as we move off our mat and into the world.